About Our Soda Shoppe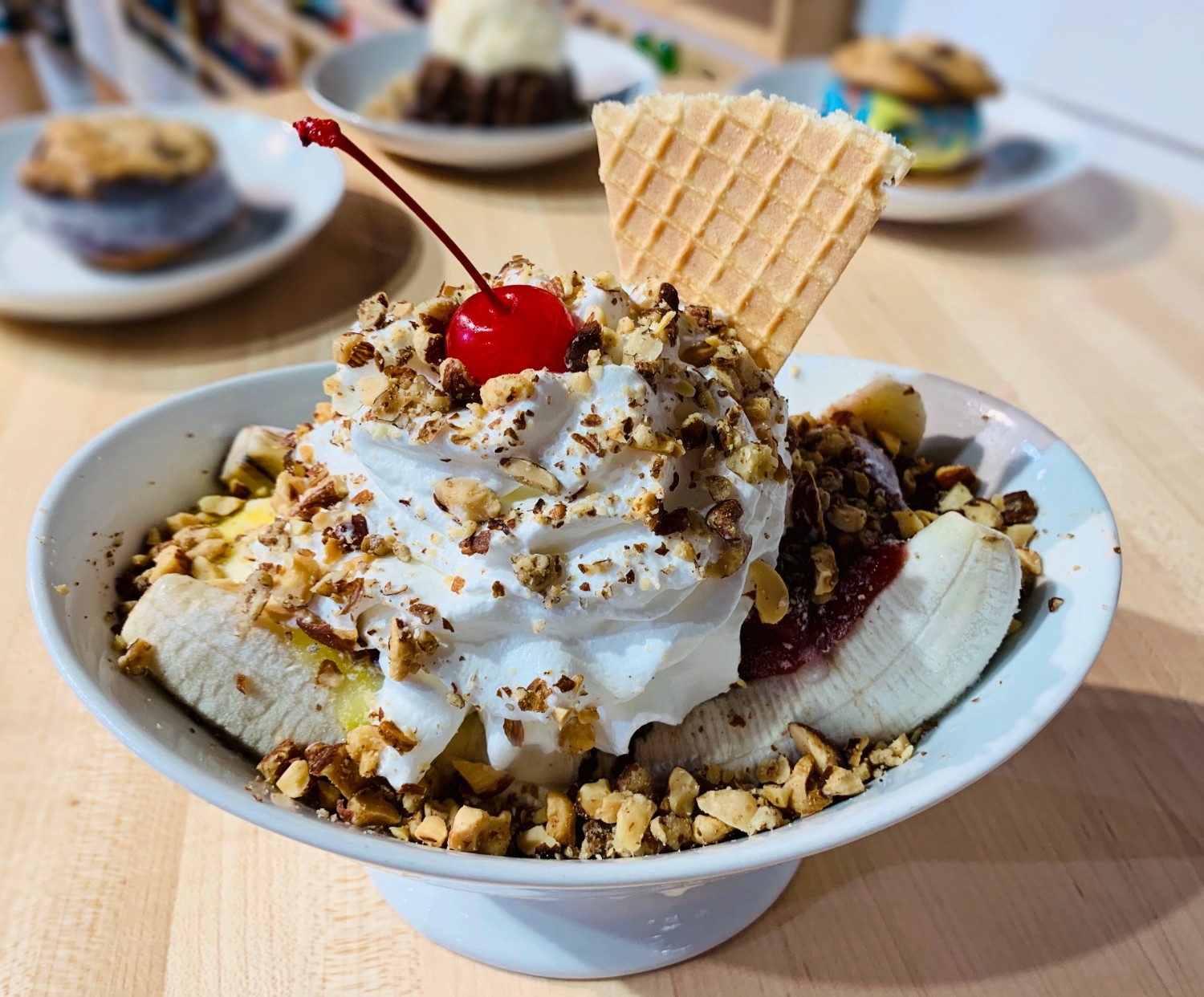 About Our Soda Shoppe
Seating for over 150 guests plus a private party room for an additional 50 guests.
Open kitchen concept…Watch the magic happen!
Community seating layout for large groups.
Specialty seating (limited)…including swings and tractor seats!
Farm Barn Design…Enjoy the décor of barn doors, hay bales, rustic barn hardware, chicken coupe lighting, egg crate displays, burlap bags, milk cans, tractor seats, horse shoe foot rests, and of course the famous "red" barn paint!
Full Service Ice Cream Parlor
Sweeties Signature homemade ice cream made in our own kitchen right on the premises. 36 Flavors made with the freshest local ingredients available.
Sweeties Signature whip cream. Made on premises daily with the finest cream and a touch of MAGIC!
Sweeties Signature waffle cones. Made on premises daily.
Sweeties Signature chocolate syrup. Our own recipe…silky smooth rich chocolate. 
Sweeties Signature hot fudge. Our own recipe…yummy!
Sweeties Signature premium nut topping. Our own special blend of locally roasted pecans and almonds.
Sweeties Soda Shoppe soda. 10 delicious flavors of our own pure cane sugar soda pop served in glass bottles (the way it should be)….no corn syrup fountain here!
Soft serve custard available in Chocolate, Vanilla, or twist them.
200 flavors of pure cane sugar pops served in glass bottles for your floats.
Contact Us (216-739-2244 x123) for More Information!